Nutritional Supplements
Nutrition is an essential part of helping you as our patient. It is key to your health to have the nutritional supplements you need to be truly healthy. With all of the different chemicals in our food, water supply, and atmosphere, along with the daily stress of living the American Dream, we are usually deprived of these key nutrients that should be in our food, water, and atmosphere. To be able to have the nutrients to stay healthy, nutritional supplements are always recommended by our doctors.

Our Doctors understand the toxic harm that all of this industrialization is doing to our health and that this is something that needs to change soon or our life expectancy will be shorter than it has been ever!
Join our doctors today in the fight against these cancer/illness causing poisons.



Below are some of new Nutritional Products by New Health Nutritional Supplements:
Stress and Adrenal Support

The Stress & Adrenal Support supplement is a chewable vitamin specifically formulated to handle your adrenals along with all symptoms associated with it. It doesn't only help with the adrenals, it also helps patients who lack energy in the day, have digestive trouble, women's hormone problems etc. All of these problems lead back to adrenal fatigue. Start to treat your Adrenal Glands with the support they need to function correctly.

Chelation Support

Chelation Support naturally removes heavy metals and toxins from your body by utilizing liquid zeolite along with mineral complexes. Zeolites are 100% natural, safe, and effective. By gently removing the heavy metals and toxins through this product will overall strengthen your immune system and increase well-being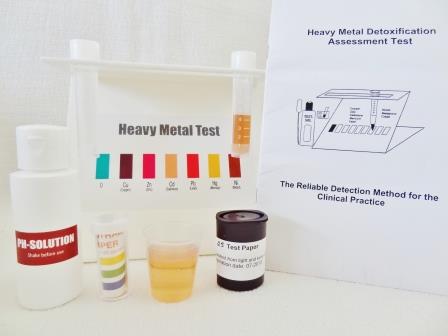 Heavy Metal Test Kits

With this test kit you will be able to determine the level of heavy metals inside your body. Depending on your specific results, you could be recommended for additional nutritional supplements to bring your body's heavy metal toxicity down to a more normal level













pHydrion Test Strips

These test strips are extremely sensitive to the diagnose pH levels of your body as acidic or alkaline. Depending on your specific results some nutritional products may be recommended.

Sleep & Rest Support

Sleep & Rest Support was designed to be able to relax the brains functions to where the person taking the vitamin will become more relaxed, brain function starts to slow down and are finally able to get the great night sleep you deserve! These chewable tablets allow the nutrients to absorb quickly into your body.

Some of our other trustworthy and effective companies we carry nutritional products from:
DC Labs Turmeric Extract
Turmeric Extract is a Gluten Free root that if taken as a vitamin helps support Hearth and Joint Health as well as it being a powerhouse Free-Radical Fighting Antioxidant. Although it is not just the Turmeric doing the job; also combined is Curcumin which is a precursor for Turmeric to have the great effects it does to the human body.

DC Labs Stress Plus

Stress Plus is a Gluten Free stress formula that is great to have during or after a stressful day. The combination of B-Complex with Vitamins E and C, along with Biotin, Valerian, Passiflora, and Magnesium. These vitamins give your brain the ability to stay calm and relaxed even in stressful situations.

Lindberg Nutrition 5-HTP
5-HTP stands for 5-Hydroxytroptophan and is a main precursor for the neurotransmitter Serotonin in the brain. Along with the 5-HTP, two other vitamins that are included in this product are Vitamin B6 and Vitamin C. This product has been used as a treatment option for patients who are suffering from Cerebellar Ataxia, headaches, depression, psychiatric disorders, and Fibromyalgia. More information about this product can be discussed in a Free Educational Consultation with Dr. Joel Bird.

Lindberg Nutrition Melatonin
Melatonin is a hormone produced in the brain by the pineal gland. The melatonin released from the gland is only secreted by darkness and suppressed by light. Melatonin helps maintain the Circadian Rhythm, regulate diverse body functions and possesses antioxidant activity. Levels of melatonin in the blood are highest prior to bedtime.

Disc-Guard Plus

Disc-Guard + is a growth supplement that supplies a packing of Vitamin D, C and B6, Calcium, Magnesium, Manganese, Potassium and Zinc Plus Glucosamine HCL and MSM. This product helps rebuild the Intervertebral Disc Cartilage between the vertebre of the spine. Over time these pieces of cartilage either tear, bulge, sublux or just deteriorate. It is very important to take great care of these discs. So why not use a great product?

BioFreeze


Very much like Icy Hot, BioFreeze now has a formula that is much more effective, pain relieving and soothing than regular Icy Hot. This product is a roll-on gel that is applied to a given area causing discomfort. Within minutes, you start to feel the effects of BioFreeze take place. This great pain reliever comes in two colors: Icy Teal or Colorless Clear. If you would like to try the product, call our office to decide on a time to come in for a Free Educational Consultation with Dr. Joel Bird.



DSF Formula from Nutri-West


Nutri-West has included Adrenal Glandular in their DSF Formula and this helps support the body's adrenal glands which secrete many hormones throughout your body, as well as helping the Thymus Gland to boost immunity and support healthy skin. Another body organ that benefits is the Spleen. The spleen breaks down and removes damaged red blood cells as well as holding a reserve of blood to be released when necessary. DSF Formula also contains Spleen Extract which also is used to help support the immune system and relieve minor aches, pains, or stiffness.

NutriMetrix Isotonix Vitamins



NutriMetrix has come out with what is called Isotonic Vitamins. This means that the vitamin is in a powder form that is to be mixed with water. Since these vitamins are isotonic, it means that they are able to be absorbed by your body within five(5) to ten (10) minutes when taken on an empty stomach. That is how to reap the full benefits of these nutritional products

MultiVitamin and MultiMineral without Iron

The MultiVitamin and MultiMineral without Iron supports a healthy immune system, promotes healthy conversion of food into energy, supports healthy cardiovascular system, promotes skin health, supports strong bones, promote mental clarity, maintain normal blood pressure, as well as maintaining healthy glands and tissues.

Might-A-Mins!

Might-A-Mins are a part of our Childrens' Supplementation Program. These Isotonic vitamins support healthy growth and development, optimal immune function and healthy bones, teeth and gums. This vitamin also supports healthy vision and eyes, intestinal tract, blood sugar levels, as well as providing antioxidant protection to your growing child! These vitamins taste great and are a fun way for children to learn the right way of nutrition.


Both of these great supplements are on sale for a limited time only! Don't Delay! Get your Nutrition, and now for cheaper!


25% OFF NUTRAMETRIX PRODUCTS!





If you are interested in any of these Nutritional Supplements, Please do not hesitate to call our office and ask one of our trained staff members to assist you in your search for health and wellness!